2021 National Primary Games
The Northern Inland Academy of Sport hosted the sixth annual National Primary Games event beginning on the 3rd of July with the gymnastics component and again the following weekend on the 10th and 11th July with all other sports. With additional COVID-19 procedures in place and an additional split of venues for football and rugby league the day before due to heavy rainfall, the weekend was packed with 4 sporting codes in operation.
The 3rd of July marked the opening of the National Primary Games as the Gymnastics spun into action, hosted at the Tamworth Gymnastics Club. The gymnatsics component operated with gymnasts from Tamworth and Scone due to Greater Sydney teams being unable to participate as a result of COVID-19 restrictions. This day was split into two sessions with younger gymnasts competing in the morning, and the levels 3-7 gymmasts competing in the afternoon.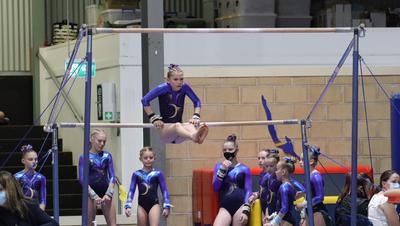 the following weekend saw netball, football, rugby league and rugby union take place across numerous venues in Tamworth. With lots of rainfall on the Friday causing fields to be shut, the Tamworth regional Council wen to extreme lengths to ensure the event could go ahead by sourcing other fields and marking out and painting fresh field lines on them. With no rain forecasted for the weekend, the NPG went ahead with almost 2500 participants, and many more spectators. With Greater Sydney being in lockdown, we were unable to welcome teams to this year's event, however it was very pleasing for the event to go ahead with additional COVID-19 safety precedures in place, and with a regional focus of teams. However there were still a handful of teams across the sports that were able to attend from outside the region.
We also had professional athlete Gema Simon attend both says where she visited the different sports for photo opportunities and to answer many questions from aspiring kids and their parents/coaches. Simon playes for the Newcastle Jets and is currently in a co-captaincy position. She has also represented Australia on a number of occasions, playing in the greeen and gold for the Matildas.