AFL
Online Applications
The 2020/2021 NIAS AFL program applications are now CLOSED.
CLICK THE YELLOW APPLY BUTTON ON THE RIGHT TO APPLY NOW

(Or at the bottom of the page for mobile users)
To be eligble, boys and girls must be aged in the U10 - U18 age groups in 2021 (born 2003-2011)
TRIALS will be held in Armidale at SportUNE on Saturday 28th November from 10am - 1:00pm.
In April (16th-18th), U14-U16 years Girls athletes will attend the Academy Games to be held in Newcastle (competition against fellow academy AFL squads)
Coach Nominations for the 2020/2021
season are now open. Download the form
here
.
If you require more information, please contact the NIAS office.
To stay up to date with application and program information Like us on Facebook and follow us on LinkedIn.

PROGRAM STAFF
Program Head coach - TBC
Assistant Coaches - Gabrielle Mooney
Program Manager - Georgia Strang

Application Details
Who is Eligible
To be eligble, boys and girls must be aged U10-U18 years in 2021 i.e BOYS & GIRLS (Born in 2011-2003).
Athletes must reside in the Northern Inland and New England region and must be a member of an affiliated club or association or be prepared to join.
Athletes applying for the NIAS AFL Squad are encouraged to join their local team in the TAFL U15 Junior Competition.
Selection Process & Criteria
Up to 22 athletes per squad of both female and male athletes, across four different squads (total 88 athletes), may be offered a place in the AFL Program based on performances selection trials. A selection panel will assess each application based on performances and attitude and commitment to AFL.
Athletes will be assessed on the following criteria at selections trials or via Talent Identification processes.
T- Technique
I- Intelligence
P- Physical Attributes
S- Skill
Endurance- fitness / athletic ability
Program year
Scholarship offered is for the period: November 2020 to April 2021.
Trials for the 2020/2021 NIAS AFL squad will be held Saturday November 28th in Armidale.
Dates:
Training Dates and locations are to be finalised.
Your Local Club Academy Games: 16th - 18th April in Newcastle (U14s - U16s years GIRLS)
Program content
Training camps will be held on Saturday or Sunday Mornings throughout the region. The skills program follows a structured approach concentrating on a range of individual skills and development. Fitness and skill sessions will be the major focus as they look to develop the athletes in the game of AFL. Athletes will have the opportunity to attend a Sydney Swans training, SCG training session and AFL Premiership match.
Athletes will attend the NIAS Life Skills Education Weekend. This program covers education sessions on Goal Setting, Resilience, Opportunities beyond sport, Wealth management, Testing and fitness, radio and print media and Healthy mind healthy body.
Satellite Training is 2 nights per week in your local area. It is based on the Strength & Conditioning program providing by the Sydney Swans Academy
Program Outcomes
The program will offer each athlete the opportunity to further develop and improve skills. It is supported by the North West AFL Junior Competition who will feed players into the NIAS AFL Squad.
Appeals
Subjectivity is an unavoidable element in all selections. Athletes who feel the selection criteria has not been adhered to should be aware that NIAS has a formal 'Appeals' process available.
Contact NIAS if you would like to make an appeal and recieve feedback on your application.
Athlete Benefits
Intensive training support by quality regional, guest and state level coaches.
Individual home training program and structured satellite training sessions where applicable.
Sport Science fitness testing and support.
Attendance at the NIAS Life Skills Education Weekend (off-field education)
1 Ticket to the Annual Academy Awards
Travel Assistance to attend NIAS regional training sessions and camps.
Financial assistance if selected into state team.
Fully Paid Athlete Levy scholarships due to financial hardship available.
Athlete Commitments
Attend all program activities.
AFL is no 1 priority sport while on scholarship.
Be committed to a holistic approach to their development, both on and off the field.
Comply with the training requirements and respond in a positive manner to any suggestion or criticism.
Maintain an appropriate performance standard to continue to receive a scholarship.
Behave and dress in a professional and dignified manner when representing the NIAS and its sponsors.
Wear Academy apparel when representing the Academy at events.
Make yourself available (within reason) to sponsors and the media for promotional purposes.
Adhere to NIAS anti-Doping policy.
Maintain communication with NIAS and coaching staff as required.
Cost
Athlete levy: $190 GST inclusive. This levy covers training camps, coaching support, Life Skills Education Day, fitness testing, Awards Night ticket
Sports Trip: $190 GST inclusive. This is an approximate number, can change depending on tour activities.
AFL Clothing Pack: $TBC (Includes NIAS polo shirt, cap, training shirt, training shorts, tracksuit pants, hoodie and ankle socks). Additional NIAS merchandise can be purchased.
Athlete levy support programs are available for those experiencing financial difficulty.
Applications
Open Date: 07 September 2020
Close Date: 28 November 2020

For further information please contact the NIAS office on 67 662526 or email nias@nias.org.au
Applications currently closed
Partners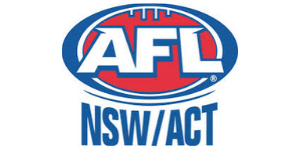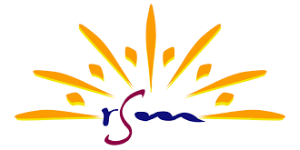 Want To Join?