Lone Star / Individual Athletes
Online Applications
Applications for 2022/2023 NIAS LoneStar (Individual Athlete) program CLOSE on 21 October, 2022.
ALL athletes wishing to be considered for selection in 2022/2023 must attend the TALENT IDENTIFICATION DAY on Saturday 29 October, 2022 at Scully Park in Tamworth from 10am - 1pm.
CLICK THE YELLOW APPLY BUTTON ON THE RIGHT TO APPLY NOW

(Or at the bottom of the page for mobile users)
To be eligible, athletes must be aged 14 - 18 years old in 2023 (born 2005-2009) and compete in your sport at the State, National or International level.
Should you require more information, please contact the NIAS office.
To stay up to date with application and program information Like us on Facebook and follow us on LinkedIn.
"Gunnedah Services & Bowling Club" Lone star Program
2022 Squad
| | | | |
| --- | --- | --- | --- |
| Caitlin | Croft | Equestrian | Uralla |
| Pippa | Cullen | Equestrian | Hallsville |
| Zali | Duncan | Equestrian | Timbumburi |
| Robin | Henry | Equestrian | Quirindi |
| Ella | Hunt | Polocrosse | Spring Plains |
| Sophie | Parsons | Cricket | Invergowrie |
| Piper | Swalwell | Gymnastics | Calala |
| | | | |
Application Details
Who is Eligible
Male and Female athletes aged between 14-18 in 2023 (born between 2009 to 2005) who live in the Northern Inland region, who have been selected in their chosen sport at state or national level. NIAS encourages all eligible able bodied and athletes with disabilty to apply!
Selection Process & Criteria
Scholarships will be considered based on recent performances, ranking and recommendations from respective state sporting organisations.
Athletes may be involved in an individual or team sport.
Athletes who are eligible to apply for a NIAS squad based program during 2022/2023 are ineligible.
Scholarships will be awarded based on the most recent performances by the athlete at state level or equivalent.
An athlete may only have a 'Lone Star' scholarship for 2 years.
Athlete must be a member of a regional and or state sporting organisation.
Program year
Scholarship offered is for a 12 month period, November 2022 to October 2023.
Program content
Lone Star requires the athletes to maintain monthly communication with the NIAS office. Athletes selected in the program are required to:
Attend the NIAS Athlete Induction
Attend Education and Performance Support activities
Contribute to the regional community
Provide Monthly reports
Attend NIAS events as required.
Program Outcomes
LoneStar athletes recieve individual cash grants and support. These scholarships are designed to assist athletes with the costs of training and competing at State, National or Internationla level.
Appeals
Unsuccesful athletes should contact the NIAS office to receive feedback.
Athlete Benefits
Financial support of up to $500 toward expenses incurred in selection to higher level competition, training, facility access, gym fees etc
Attendance at Education and Performance Support activities
NIAS clothing: polo shirt and cap. Additional items available for purchase
Media recognition
Invitation to events such as the annual Academy Awards presentation.
Athlete Commitments
Attend all program activities.
Be committed to a holistic approach to their development, both on and off the field.
Comply with the training requirements and respond in a positive manner to any feedback.
Maintain an appropriate performance standard to continue to receive a scholarship.
Behave and dress appropriately when representing the NIAS and its sponsors.
Wear NIAS apparel when representing the Academy at events.
Make yourself available to sponsors and the media for promotional purposes.
Adhere to NIAS Athlete policies.
Maintain communication with NIAS as required.
Cost
An Athlete Levy will apply to all athletes selected.
Applications
Open Date: 09 September 2022
Close Date: 21 October 2022

For further information please contact the NIAS office on 67 662526 or email nias@nias.org.au
Applications currently closed
Partners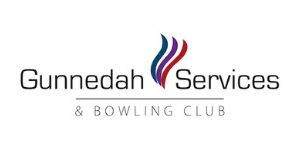 Want To Join?