Netball
Online Applications
Applications for the 2022/2023 Netball program CLOSE on 21 October, 2022.
Applications for the new 2022/2023 Netball Umpires Prorgam CLOSE on 28 October, 2022.

(Or at the bottom of the page for mobile users).
Athletes must be aged 15 - 16 years in 2023 (born 2008 - 2007).
The new Netball Umpires Progam is available for 14 - 18 years (in 2023) and will be conducted in association with the NIAS Netball Program.
Coach & Manager Nominations for the 2022/2023 - Sport Program Application
Should you would like more information on the Netball NSW Athlete Pathway and Framework, please CLICK HERE+
program Personnel
Head Coach: Kaitlin Driscoll
Assistant Coach: Caitlyn Bryce
Assistant Coach: Emma Mozzell
Sports Trainer: Michael Loy
Team Manager: Nicky Lavender
Umpires Coach: Laura Cambridge
Umpires Assistant Coach: Sarah Horne
Application Details
Who is Eligible
Female athletes aged 15 or 16 years in 2023 (born 2007 - 2008), reside in Northern Inland region, be a member of an affiliated club or association (or be prepared to join).
Selection Process & Criteria
ALL Athletes considering selection in 2022/2023 need to register and participate in the Talent Identification Day - Saturday 29 October, from 10am - 1pm at Scully Park, Tamworth.
Sport Specific Selection Trials for the 2022/2023 NIAS Netball Squad will be held on Sunday 30 October from 10am - 1pm at the Tamworth Sportsdome.
Athletes will be assessed on the following criteria:
Performance at specific events over past year. Events may include previous NIAS programs, local competition games and state championships. Physical capabilities and attributes including speed, aerobic capacity, vertical jump, power, strength and agility. Formal testing may not occur during final trial but are observable during training and games. Technical competence in core skills including passing (selection and execution), catching, balance, footwork, attacking, defending and goal shooting accuracy. Tactical awareness including decision making, spatial awareness, positional play, attacking strategies and defensive strategies. Potential to improve including mental toughness, temperament, determination, commitment, ability to be highly receptive to coaching. Individual application to training and competition.
Program outline
NIAS opportunity is offered from November 2022 to October 2023.
The program will commence from November 2022, with the Squad Induction to be held on the weekend 12/13 November, 2022.
2023
BLOCK 1 - February to April.
Dates: TBC
The program will include: 3 regional training sessions, Academy Camp in Sydney (March 11 & 12), and Your Local Club Academy Games in Wagga Wagga (April 21-23).
BLOCK 3 - July to September.
Dates: TBC
The program will include: 3 regional training sessions, Aacdemy Challenge (Port Macqaurie) and Awards Night.
Program content
The program has been developed in consultation with Netball NSW. Skill sessions and camps are held within the region throughout the 12 month program. Guest coaches ensure that the program remains fresh and interesting and athletes are presented with new ideas and different perspectives to encourage their learning. Athletes are required to commit to and fulfill all aspects of the program, which also provides education sessions on sport psychology, sports medicine, nutrition, public speaking, media training, sun protection and career skills.
Program Outcomes
The program is designed to provide athletes with increased skills and fitness to better prepare them for selection into higher levels of representation in Athlete Pathways ie.NSW Squads, NSWIS Elite Athlete Program and respective school representative teams.
Appeals
Unsuccessful athletes may contact the NIAS office to receive feedback.
Athlete Benefits
Technical and tactical training support from quality regional, guest and state level coaches.
Elements of off-court Performance Support, including Strength & Conditioning, Sport Psychology and more
Individual home training program and structured satellite training sessions where applicable.
Invitations to selected events, including the annual Academy Awards
Athlete Commitments
Attend ALL program activities.
Be committed to a holistic approach to personal development, both on and off the field.
Comply with the training requirements and respond in a positive manner to any feedback.
Maintain an appropriate performance standard to continue as a member of NIAS Netball program.
Behave and dress appropriately when representing NIAS and its sponsors.
Wear NIAS apparel when representing the Academy at events.
Be available to sponsors and the media for promotional purposes.
Adhere to NIAS Athlete policies, including Anti-doping, Social Media, Child Safe Standards.
Maintain communication with NIAS and coaching staff as required.
Cost
Athlete Levy: $TBA for 2023*. This levy is currently under review but contributes to costs of training camps, coaching, performance support, NIAS cap, Awards Night ticket.
Netball NSW Academy Camp (Sydney): $TBA
Academy Games (Wagga Wagga): Approx. $330 TBC - includes accommodation, meals, registration.
Academy Challenge (Port Macquarie): $550 TBC - includes accommodaiton, meals, registration.
NB. (Costs subject to change).
NIAS Netball Clothing Pack: $TBC (Includes NIAS polo shirt, training shirt, training shorts, tracksuit pants, hoodie). Additional NIAS merchandise is available for purchase.
Applications
Open Date: 08 September 2022
Close Date: 21 October 2022

For further information please contact the NIAS office on 67 662526 or email nias@nias.org.au
Applications currently closed
Partners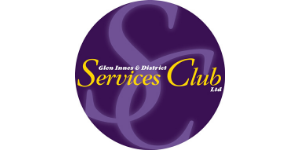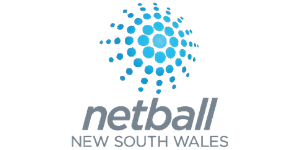 Want To Join?