Rugby League
Online Applications
Applications for the 2023 Boys Rugby League program will OPEN in 2023 with selection trials to be conducted in March. More information will be available in the new year.
CLICK THE YELLOW APPLY BUTTON ON THE RIGHT TO APPLY NOW

(Or at the bottom of the page for mobile users)
Should you require more information, please contact the NIAS office.
To stay up to date with program information Like us on Facebook and follow us on LinkedIn.
2022 Rugby League Boys Squad
| | | |
| --- | --- | --- |
| Jack | Anderson | Narrabri |
| Benjamin | Andrews | Armidale |
| Samuel | Archer | East Tamworth |
| Max | Blyton | Barrington |
| Rave | Brazier | Guyra |
| Lincoln | Browning | Narrabri |
| Jayden | Brumby | Singleton |
| Tymain | Coffey | Tamworth |
| Jurakye | Cook | Tamworth |
| Hayden | Davidson | Singleton |
| Jarell | Dejong | Quirindi |
| Darcy | Edwards | Quirindi |
| Riley | Fitzsimmons | Wattle ponds |
| Jamie | Grant | Quirindi |
| Diesel | Hagan | Muswellbrook |
| Lachlan | Hawkins | Warialda |
| Jackson | Humphries | Wee Waa |
| Reece | Josephson | Tamworth |
| Zachary | Milsom | Moore Creek |
| Jackson | Moore | Loomberah |
| Robert | Murphy | Piallamore |
| Braydon | Nean | Quirindi |
| Sean | Nean | Tamworth |
| Jake | Peart | Tooraweenah |
| Alfred | Priestley | Gunnedah |
| Nate | Rothall | Singleton |
| Matthew | Russell | Manilla |
| Tommy | Ryan | Brushy Creek |
| Jayden | Seckold | Scone |
| Coby | Single | Kootingal |
| Dallas | Spearim | Moree |
| Oscar | Turner | Tamworth |
| Darcy | Wallace | Denman |
| Christian | Whalan | Warialda |
| Cooper | Wilson | Guyra |
| Dustin | Wyrzykowski | Fitzgeralds Valley |
Program Personnel

Head Coach - Peter Stevens

Assistant Coach - Scott Bone

Assistant Coach - James Cooper

Assistant Coach - Jake McManus
Application Details
Who is Eligible
Male athletes who turn 15 in 2022 (born in 2007), reside within the Group 21, 4 or 19 regions and is a member of an affiliated club or association or be prepared to join.
Female athletes who turn 15, 16 or 17 in 2022 (born in 2005, 2006 or 2007) and reside within the Group 21, 4 or 19 regions (Applications to open soon!)
Selection Process & Criteria
Players may be offered a place in the Rugby League Program based on their performances. A selection panel will assess each application based on performances, attitude and commitment to Rugby League. There will be one U15's BOYS squad selected in 2022 consisting of up to 30 athletes.
There will be one U17's GIRLS squad selected in 2022 (made up of 16 and 17 year age eligbile girls) consisting of 20-30 athletes, with 15 year old girls selected as Development Age.
Trials will take place on Friday 17th June for the boys 6:00pm - 8:00pm with matchplay. Location is Tamworth.
Girls trials are TBC.
Athletes will be assessed on the following criteria via Talent Identification processes.
T- Technique
I- Intelligence (Touch).
P- Physical Attributes
S- Skill
Endurance
Program year
The program year for BOYS in 2022 willl include the following:
Six regional training sessions
Opportunity for satellite sessions
Skill acquisition, strength and conditioning and athlete education
Out of region tour (Date TBC)
Academy Awards night/30 Years of NIAS Celebration
Program to run from June (trials)
Program Dates:
Trials - Friday 17th June in Tamworth
Regional Training Session 1 - Sunday 3 July (9:30am-12:00pm) Location TBC
Regional Training Session 2 - Friday 22 July (5:00pm-7:30pm) (Tamworth-TBC)
Regional Training Session 3 - Friday 3 August (5:00pm-7:30pm) (Tamworth-TBC)
Regional Training Session 4 - Sunday 21 August (9:30am-12:00pm) Location TBC
An outline of the program year for GIRLS in 2022 willl include the following (TBC)
4-5 Training Sessions
Potential for satellite sessions throughout the region
Skill acquisiiton, strength and conditioning and athlete education
Trials may assist in identification for the U17's Tigers squad
Opportunity for out of region tour if selected
Academy Awards night
Program content
The program includes skill development, team development, fitness screening, games against quality opposition and regional match play.
Athletes will have access to information from the NIAS Life Skills Education program. This program covers education sessions on
Nutrition
Resilience
Opportunities beyond Sport
Performace Psychology
Physiotherapist support (Correct Techniques)
Health and Wellbeing
Strength & Conditioning support
Program Outcomes
The program will offer each athlete the opportunity to further develop and improve skills required to gain selection in regional, state and national teams.
Appeals
Subjectivity is an unavoidable element in all selections. Athletes who feel the selection criteria has not been adhered to should be aware that NIAS has a formal 'Appeals' process available.
Contact NIAS if you would like to make an appeal and recieve feedback on your application.
Athlete Benefits
Intensive training support by quality regional, guest and state level coaches.
Regional training sessions
Sport Science fitness testing and support.
One ticket to annual awards night.
Travel assistance to attend NIAS regional training sessions and camps.
Financial assistance if selected into state team.
Fully Paid Athlete Levy scholarships due to financial hardship available.
Athlete Commitments
Attend all program activities.
Be committed to a holistic approach to their development, both on and off the field.
Comply with the training requirements and respond in a positive manner to any suggestion or criticism.
Maintain an appropriate performance standard to continue to receive a scholarship.
Behave and dress in a professional and dignified manner when representing the NIAS and its sponsors.
Wear Academy apparel when representing the Academy at events.
Make yourself available (within reason) to sponsors and the media for promotional purposes.
Adhere to NIAS anti-doping policy.
Maintain communication with NIAS and coaching staff as required.
Cost
Athlete levy: $190 (approximately).This levy will cover training camps, coaching support, Life Skills Education, fitness testing, and Awards Night ticket)
Sports Trip: $TBC.
Rugby League NIAS clothing pack: $TBC
Athlete levy support programs are available for those experiencing financial difficulty.
Applications
Open Date: 01 May 2022
Close Date: 23 June 2022

For further information please contact the NIAS office on 67 662526 or email nias@nias.org.au
Applications currently closed
Partners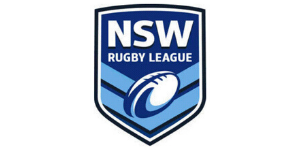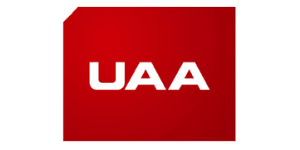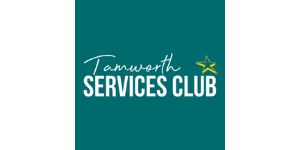 Want To Join?