Rugby Union
Online Applications
Applications for the 2020 Rugby program are now CLOSED


CLICK THE YELLOW APPLY BUTTON ON THE RIGHT TO APPLY NOW
(Or at the bottom of the page for mobile users)
Trials/Skill session are on the Sunday, 16th August in Narrabri.
There will be two separate age groups for 2020:
Straight under 15 years (must be born in 2005)
Straight under 13 years (must be born in 2007)
Both squads will have an intake of 23 athletes
Keep watching this space for updates or Like us on Facebook and follow us on LinkedIn.
"Teys Australia" RUGBY Union PROGRAM
2019 Squad
Archie Barnett Tamworth
Rex Barwick Tamworth
Harrison Bennett Narrabri
Louis Bottomley Tamworth
Cooper Collins Armidale
William Crompton Tamworth
Daniel Crowther Tamworth
Mack Davies Narrabri
Angus Ditchfield Armidale
Matthew Edwards Tamworth
Harry Faulkner Tamworth
Brock Galvin Gwydir
Lochlan Gerdes Armidale
Charles Grills Inverell
Harrison Irvine Tamworth
Benjamin Kelly Gwydir
Jack Lincoln Armidale
Jack Lockyer Armidale
Rory Newsome Walcha
Fergus O'Callaghan Tamworth
Harry Partridge Walcha
Maximus Pianko Inverell
Jack Power Walcha
Max Rodgers Armidale
Luke Shields Narrabri
Jack Smith Narrabri
Trey Stafford Tamworth
Brandon Tevaga Gwydir
Lucas Thornton Armidale
Ky Wheeler Tamworth
Abbott White Armidale
Coaches
Coach- Jason Lincoln- Armidale
Coach- Angus Patterson- Scone
Team Manager- Garry Walsh- NSW Rugby Union Development Manager
Application Details
Who is Eligible
NIAS will be offering two seperate squads (age groups) for the 2020 program.
Male athletes who turn 13 (born 2007) in 2020
Male athletes who turn 15 (born 2005) in 2020
Athletes must reside in Northern Inland region and be a member of an affiliated club or association or be prepared to join.
Selection Process & Criteria
Up to 23 male players per age group may be offered a place in the Rugby Program based on performances selection trials. A selection panel will assess each application based on performances and attitude and commitment to Rugby.
Athletes will be assessed on the following criteria at selections trials or via Talent Identification processes.
T- Technique
I- Intelligence (Touch).
P- Physical Attributes
S- Skill
Endurance- 20m shuttle run
Program year
Scholarship offered is for the period, August 2020 to October 2020
Please refer to the events on NIAS website
Program content
The program includes skill development, team development, testing, athlete education and match play.
Program will consist of:
- Trials/skills session: Sunday 16th August in Narrabri
- Intensive overnight training camp: 23rd/24th August (Venue TBC)
- Regional training session including match play: 6th September (Venue TBC)
- Out of the region tour including match play, high-performance facilities and elite coaching support: 25th-28th September (this will be a touring party)
Athletes are to access information from the NIAS Life Skills Education program. This program covers education sessions on
Correct Nutrition
Resilience
Opportunities beyond Sport
Perfornace Psychology
Physiotherapist support (Correct Techniques)
Health and Wellbeing
Strength & Conditioning support
Program Outcomes
The program will offer each athlete the opportunity to further develop and improve skills required to gain selection in regional, state and national teams.
Appeals
Subjectivity is an unavoidable element in all selections. Athletes who feel the selection criteria has not been adhered to should be aware that NIAS has a formal 'Appeals' process available.
Contact NIAS if you would like to make an appeal and recieve feedback on your application.
Athlete Benefits
Intensive training support by quality regional, guest and state level coaches.
NIAS Life Skills Education Program
Regional training sessions.
Sport Science fitness testing and support.
One Ticket to annual awards night
Financial assistance if selected into National team.
Fully Paid Athlete Levy scholarships due to financial hardship available (required to complete form to be considered)
Athlete Commitments
Attend all program activities.
Be committed to a holistic approach to your development, both on and off the field.
Comply with the training requirements and respond in a positive manner to any suggestion or criticism.
Maintain an appropriate performance standard to continue to receive a scholarship.
Behave and dress in a professional and dignified manner when representing the NIAS and its sponsors.
Wear Academy apparel when representing the Academy at events.
Make yourself available (within reason) to sponsors and the media for promotional purposes.
Adhere to NIAS anti-Doping policy.
Maintain communication with NIAS and coaching staff as required.
Cost
$600 per athletes. Includes:
Athlete Levy (regional training & athlete education)
Clothing: Playing strip, NIAS training shirt and NIAS polo
Tour outside of the region (all meals, travel and accomodaiton provided)
Raffle Tickets:
Incentive to sell raffle tickets to cover cost of program with the support from Rugby NSW.
Athlete levy support programs are available for those experiencing financial difficulty.
Applications
Open Date: 17 July 2020
Close Date: 22 August 2020

For further information please contact the NIAS office on 67 662526 or email nias@nias.org.au
Applications currently closed
Partners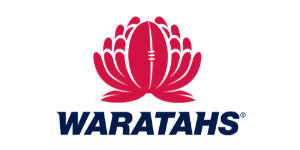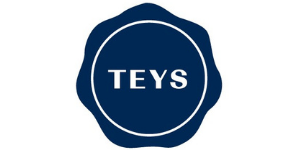 Want To Join?