Triathlon
Online Applications
With support from Triathlon NSW, NIAS is excited to announce a Triathlon Development program for the 2022/2023 program year.
Applications OPEN - 9 September, 2022
Applications CLOSE - 21 October, 2022
To be eligible athletes must be between 13 and 17 years of age as at 31 December 2022 (i.e. born in years 2010, 2009, 2008, 2007 or 2006).
Generic Fitness Testing for ALL ATHLETES - Saturday 29 October 10am - 1pm @ Scully Park, Tamworth
2022/2023 NIAS Program includes:
12 November – Training session (Tamworth)
10 December – Training session (Tamworth)
29 January - Penrith Biligence race and All Schools practice event (optional)
4 February - Training session (Tamworth)
23/24 February - NSW All Schools (optional)
11 March NIAS & HAS combined session (Newcastle)
18 March - Training session (Tamworth)
21- 23 April - Your Local Club Academy Games (Wagga Wagga)
Program Personnel
Head Coach: Nicky Weston
* To stay up to date with program information Like us on Facebook and follow us on LinkedIn.
Application Details
Who is Eligible
To be eligible for selection in the program for 2022-2023, athletes must be between 13 and 19 years as at 31 December 2022 (i.e. born 2010 - 2004).
Athletes must reside in the Northern Inland region and be a member of an affiliated club or association or be prepared to join. Athletes must be prepared to maintain an annual membership with Triathlon Australia.
Selection Process & Criteria
Athletes (male and female) may be offered a place in the Triathlon Program based on performance. A selection panel will assess each application based on performances, attitude and commitment to Triathlon.
Program year
This opportunity will be offered from 29 October 2022 to April 2023.
Program content
The program includes training, skill development, opportunity to attend competition and athlete education.
The program will consist of:
Regional training sessions by quality regional, guest and state level coaches
Participation at Your Local Club Academy Games in April 2023
Invitations to events such as the annual Academy Awards
Performance Support including: Nutrition, Sport Psychology, Strength & Conditioning and more.
Athlete Commitment
Be committed to a holistic approach to their development.
Comply with the training requirements and respond in a positive manner to any feedback.
Maintain an appropriate level of commitment to continue in the program.
Behave and dress in an appropriate manner when representing the NIAS and its sponsors.
Wear NIAS apparel when representing NIAS at events.
Make yourself available (within reason) to sponsors and the media for promotional purposes.
Adhere to Sport Integrity Australia and NIAS Athlete Code of Conduct
Abide by the Office of Sport Play by the Rules
Maintain communication with NIAS and coaching personnel as required.
Cost
Athlete Levy: $TBA. This levy covers training camps, a cap, coaching, performance support services (including sport psychology, nutrition, fitness testing), Academy Awards and invitations to special events.
Your Club Academy Games (Wagga Wagga) : $330 - includes registration, insurance, accommodation and meals.
NIAS Clothing Pack: $TBC (Includes NIAS polo shirt, training shirt, training shorts, tracksuit pants, Tri race suit, hoodie). Additional NIAS merchandise available for purchase:
Program Outcomes
The program is designed to provide athletes with increased skills and education to better prepare them for participation in regional and NSW events.
Appeals
Unsuccessful Athletes should contact the NIAS office to receive feedback.
Applications
Open Date: 09 September 2022
Close Date: 21 October 2022

For further information please contact the NIAS office on 67 662526 or email nias@nias.org.au
Applications currently closed
Partners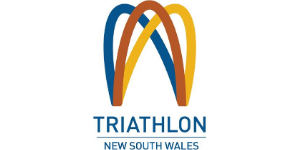 Want To Join?