Waterpolo
Waterpolo
Waterpolo has made a return to the NIAS in 2020. It was 2015 when waterpolo was last offered through the Northern Inland Academy of Sport and in a different means to today. Currently the 2020 program offers both metro and regional waterpolo athletes across NSW the opportunity to engage in a fundamental aspect of playing professional sport - athlete education.
As a result, NIAS along with the Central Coast Academy of Sport, the Hunter Academy of Sport and the Southern Sydney Academy of Sport are all working together to collaboratively deliver these education sessions with the support of Waterpolo NSW. The program is currently offerered through these Academies as an online education program, where athletes in the U14s , U16s and U18s age groups have education sessions over a number of months. Every topic is delivered by a different academy with special guest speakers and coaches to deliver leading education content modules that are imperative to the successful development of young athletes. .
By developing these skills, this education, along with current skill acquisition components the athletes are currently undertaking, also play a role in developing these waterpolo athletes along their high performance pathways.
To stay up to date with all of our programs Like us on Facebook.
Application Details
The content in this program is delivered through a combination of online webinars and video recordings. The education components include topics on education and pathways, strength and conditioning, leadership, sport psychology, nutrition and social media. An outline and agenda of the program is below:
Monday 24th August Education and Pathways - Orientations & Tertiary education advice/studying while competing (16s & 18s)
Friday 28th August Strength & Conditioning - Orientation (14s), Approaches to training/using equipment at home & home workout/S&C videos (all)
Monday 31st August Leadership - Growing coachability qualities & accountability as an athlete (16s & 18s)
Tuesday 8th September Sport Psychology- Introduction to sport psychology & how to use it in your training (14s), Taking risks in training & competition (16s & 18s)
Monday 12th October Nutrition - Routines and healthy habits & step by step recipes (all)
Tuesday 20th October Sport Pschology and Life Skills - Balancing life as a sportsperson and career goals (all)
Monday 26th October Nutrition - Food diary and training load assessment (all)
Friday 30th October Strength and Conditioning - Check in and program review (all)
Tuesday 3rd November Sport Psychology - Developing confidence (all)
Tuesday 10th Novemeber Social Media - How to use social media effectively & dangers associated (all)
Applications
Close Date: 03 August 2020

For further information please contact the NIAS office on 67 662526 or email nias@nias.org.au
Applications currently closed
Partners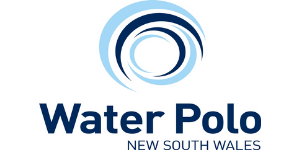 Want To Join?