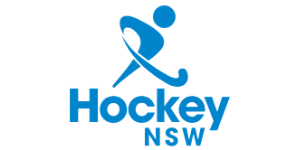 Hockey NSW
Hockey has been played in New South Wales since the early 1900's.
The NSW Men's & Women's Hockey Associations were formed in 1908, followed by the NSW Junior Hockey Association in 1960. These Associations eventually merged in 2004, forming a single administrative entity, known as Hockey NSW.
Today, Hockey NSW comprises 27 Associations and approximately 30,000 registered hockey players in regional and metropolitan NSW. The player base represents men, women, boys and girls ranging from five years of age in introductory programs to players aged over sixty five in Masters Programs.
This large membership base has contributed to an enviable record at both Field and Indoor National Championships. Coupled with a high representation rate in Australian Squads and Teams dating back over 80 years, Hockey NSW is proud of the history and traditions that have been created over the past century.
Visit the Hockey NSW website here https://www.hockeynsw.com.au/home/