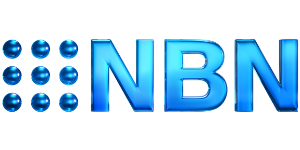 NBN
NBN Television commenced broadcasting in the Newcastle and Hunter Valley region in 1962. NBN Television became an Associate Partner of the NIAS in October 2009.
NBN's market now stretches from the Central Coast of New South Wales to the Gold Coast in the north, and west to Moree and Narrabri. This market has a population of 1.7 million people and is the fourth largest television market in Australia, behind Sydney, Melbourne and Brisbane.
NBN television is an independant affiliate of the Nine Network, and the combination of its own locally produced programs, including the region's number one news service, with the Nine Network's strong line-up of Australian and International programs has seen the NBN Group consistently achieve the highest ratings for any station in a major television market across Australia.
Whilst NBN is one of Australia's most successful broadcasters, it is also committed to providing a high level of community support and local programming. NBN provides approximately 2000 spots of Community Sevice Announcements per month, and their Kids Project is a ground breaking service in our region.